Formed with a passion for craft with a capital C, KnightKraft is a creative consultancy going over the edges to produce innovative designs and encourage sustainable processes.
Knight Kraft are creative directors, and mother and daughter, Erika Knight and Arabella Harris.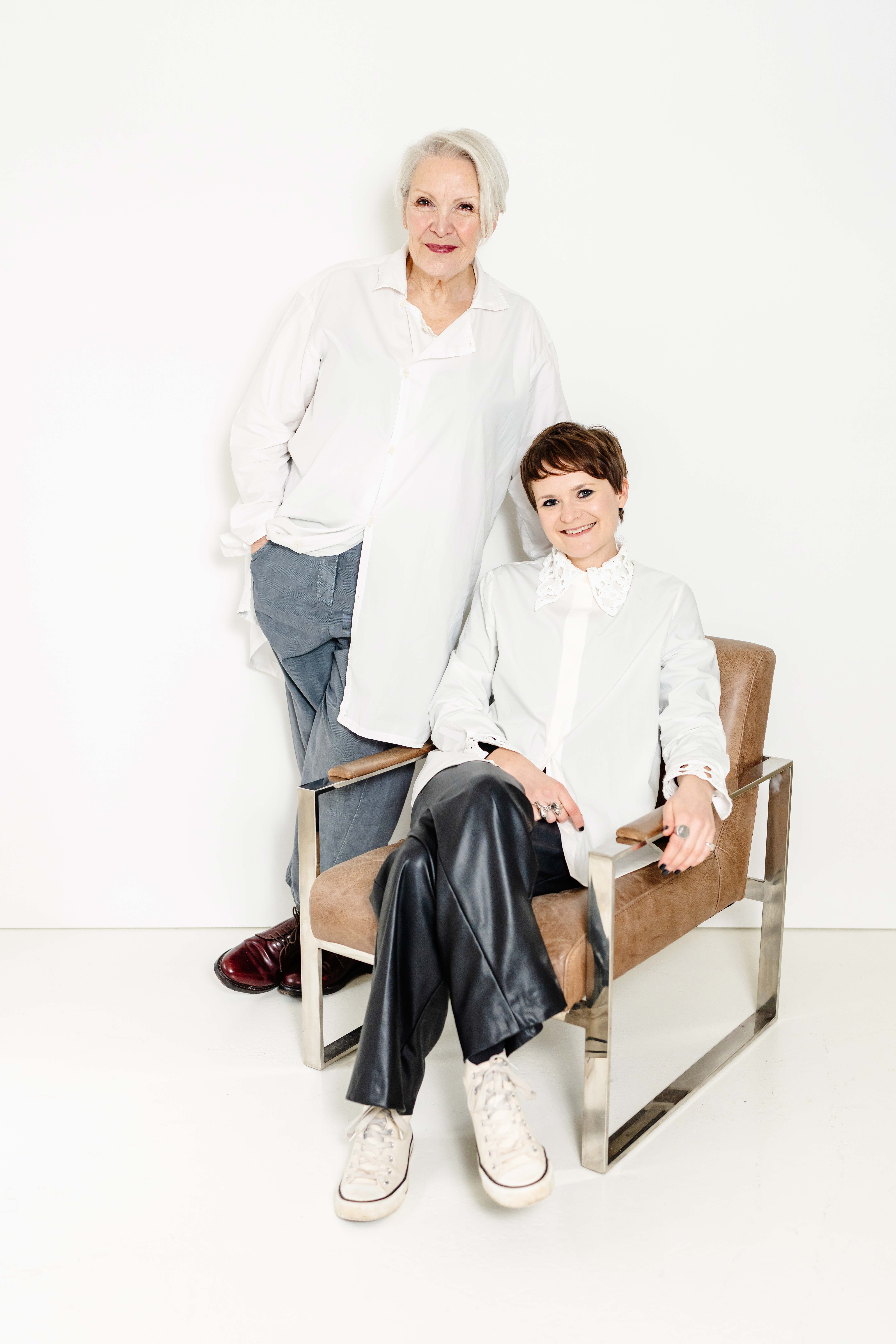 "With her 'simple' ethos, Erika has a unique interpretation of craft: her mission is to simplify and communicate her insight and passion for handknitting with accessible yet enticing projects in order to inspire everyone to experiment and above all enjoy creating."
Erika Knight is a highly respected British knit and crochet designer. Originally from a Fine Art background and with a successful career in the fashion industry (having worked for global brands including Nicole Farhi, Jaeger, Whistles, Country Road, Marks & Spencer), her trend forecasting work reignited her passion for the handmade. The author of more than 20 highly acclaimed books on knit, crochet and craft since 2001, most recently 'Texture' published by Quadrille (Hardie Grant), Erika's name as an author and designer is known to crafters worldwide with an interest in a modern, stylish aesthetic. Erika has lectured at the V&A Museum in London, as well as leading art institutions and universities.
Since stepping away from her eponymous handknit yarn collection which was launched in 2012 with a mission to support indigenous British wool and natural, sustainable fibres, Erika continues to design, write and teach working as designer consultant alongside her daughter and co-creator Arabella. Together the close-knit duo working as 'KnightKraft' have creatively produced collections from concept to photography for Rowan, DMC, Sirdar, Quail Publishing, King Cole, Modern Daily Knitting and most recently 30 knit and crochet designs for British Olympian Tom Daley's first craft book 'Made with Love'. The KnightKraft podcast, launched in 2020, proffers conversational musings on craft and creativity, where it comes from, what we do with it and why we need it in our lives, delivering insight into the design process from yarn development to iconic handknits and Erika and Arabella's shared passion for fibre, process and innovation.
Erika and Arabella work from a seaside studio in St Leonards on Sea, East Sussex.